Ganciclovir for Injection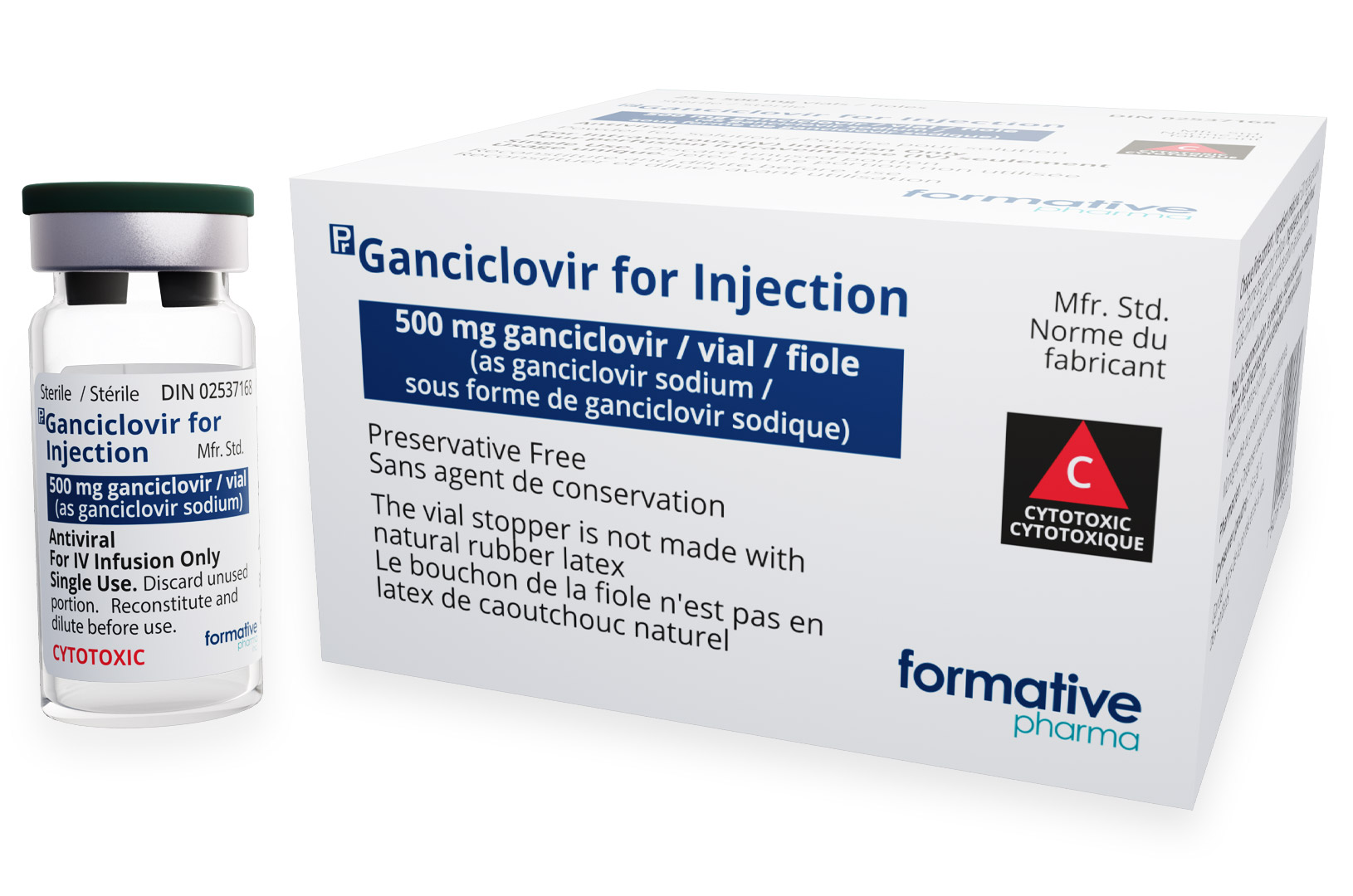 Product Highlights
2D Barcode on Unit of Use
with Variable Data
GTIN on Unit of Use
Preservative Free
Latex Free Vial Stopper
DIN:

02537168

Strength:

500 mg / vial

Format:

Vial

Pack Size:

25 vials per carton

Therapeutic Class:

Antiviral

Brand Reference:

Cytovene (CHELAPHARM)

GTIN - Consumer Unit:

07540161580032

GTIN - Unit of Use:

17540161580039

Package Weight:

580 g

Internal SKU:

FV-GCV-01

CPDN SKU:

780032

SDS:

Available upon request
Product Description
GANCICLOVIR FOR INJECTION is indicated for the treatment of cytomegalovirus (CMV) retinitis in immunocompromised patients, including patients with acquired immunodeficiency syndrome (AIDS), iatrogenic suppression secondary to organ transplantation or those administered chemotherapy for neoplasia.
GANCICLOVIR FOR INJECTION is also indicated for the prevention of CMV disease in transplant recipients at risk for CMV disease.
Concerns/questions or to place an order, contact your Formative Pharma Sales Representative or Customer Care at 1-855-808-9528.
English Product Monograph
French Product Monograph
Learn More About Us.
ONE TEAM.